Welcome to Evelyn Tuero-Llanos MD
Evelyn Tuero-LLanos MD
Family Medicine
Family Medicine is one of the broadest medicine practices that allow us to provide comprehensive care to patients and their families.
In our center, you will find highly-trained specialists to solve a large part of the pathologies that exist in outpatient medical care.
We look at the patient as a "whole" within society, within the family, and within themself. We do preventive and rehabilitation medicine. We are prepared to guide and educate the patients, their families, and the community surrounding them.
Our goal is to keep the population as healthy as possible and achieve effective self-care with continuous care.

About Us
We have a multidisciplinary team, which can deliver from primary health care to a more specific specialty.
We provide the highest quality, comprehensive, and personalized attention.
We are an independent health center, which allows us to be much more individualized. Our team helps to integrate various aspects of health, including a holistic approach.

We are dedicated:

We provide the highest comprehensive medical care delivered in the Huntington NY area, with a dedicated bilingual support team to solve people's health problems.

We are innovators:
We are a Family Medicine specialist with extensive training. We are trained to treat a wide spectrum of medical conditions and provide comprehensive support for people of all ages, genders, ethnicities, etc. 
Our Family Medicine specialty allows us to coordinate care with other sub-specialists to ensure that our patients receive the most comprehensive and innovative care possible.

we are different:
We are oriented by the common good and professional ethics, applying clinical reasoning based on evidence solving problems related to health and disease. We establish solid relationships, doctor-user-family communicating in an empathetic and effective way.
We are part of and work effectively with multidisciplinary teams that are leaders.
We are capable of contributing to the generation and the transfer of knowledge in the field of family medicine so that our patients achieve efficient self-care.

Family medicine
About Family Medicine
This practice was born mainly to care for the person as a whole, focusing on diseases in a contextualized way.
The specialists of this medicine have the specific skills to take care of the health of the people and their families in a continuous and comprehensive way and with a decisive capacity and coordination with other health doctors.

The training of family physicians' studies allows us to deliver an initial confrontation to the vast majority of health problems in outpatient medical care. We are specialists in comprehensive health. We provide answers, treatment, and monitoring of different types of diseases.
This type of preventive medicine allows us to establish comprehensive care and monitoring plan.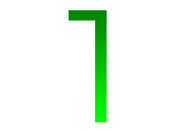 We carry out contextualized diagnoses of patients' health problems.

We formulate continuous care plans.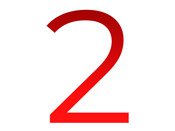 We carry out accompaniment in each of the stages of the life of people in the health field.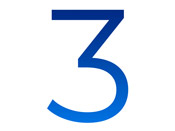 We provide health care that favors the well-being and good living of our patients.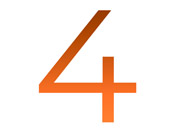 We carry out health diagnoses that integrate different variables, such as social, cultural, and other aspects.

Easy and safe
In our Huntington Family center, we also have Telemedicine care. This type of medicine has several advantages, among them are:
It is easy to access; even if you are not a technology "expert", you can easily enter.
It is carried out from the comfort of wherever you are.
It Helps optimize time.
It has the attention of trained professionals in Family Medicine.
how it works
You may wonder how this type of medicine works, but it is just like any other outpatient consultation. The patient can schedule their appointment via phone, receiving instructions on how to enter through their phone. Then the video call occurs at the scheduled time and with the selected specialist.
Right now, in our center, all exam results are being done through the Telemedicine platform.

Medical director
Evelyn tuero-llanos
Born in the United States,  was raised and educated in the Dominican Republic. After finishing medical school at the age of 22 she completed her residency at North Shore Hospital in Glen Cove, NY. As a bilingual family practice physician with roots in different cultures Dr. Llanos is able to walk in many different worlds. She has practiced in the Dominican Republic, Miami FL, and in different areas of Long Island, where she now lives with her three wonderful children.
NP
ADA
Ada Lee is a board certified nurse practitioner who specialized in Gerantology. She believed in effectionate care towards the golden-ager. Ada is caring, compassionate, and professional with 13 years of nursing background which enable her to constantly providing the caring aspect within the arts of medicine. She strongly believe in preventative care and advocating for her patients. Ada graduated cum laude at Molloy College in 2016 while obtaining her Master's degree.

What our clients have to say
Reviews
Laurie
I cannot say enough about this practice. All of staff are so kind, and caring. The office is clean and laid back. Not at all cold and impersonal.  I highly recommend Shivannah and Dr. Llanos, who I was a patient of many years ago. With either of them, you will know immediately that you are in good hands.

Edward
Dr. Llanos is a smart, kind and intelligent doctor. Her staff is really sweet and nice. The office is very clean and there is barely any wait time.

Yvette
Every single person in this office was phenomenal! Everyone was friendly & equally caring, I knew I was in great hands the moment I entered the office. 

If you need a doctor with a team of medical professionals that will make your health and well being a priority, look no further! 

Kathy
Dr. Llanos has been my doctor for many years. I have never had such an open, honest, or intimate relationship with my doctors in the past. I especially want to thank Shivanna, who has also been part of my heath care for long time as well. I am truly grateful that I have you ladies, and all your staff to share this journey with. You guys are awesome!!!! 

Contact Us
Address
19 Southdown Rd
Huntington, NY 11743
Address
488 E Jericho Turnpike, Huntington Station, NY 11791
© 2021 All rights reserved.